2014 S&M A.T.F. 24
2014 S&M A.T.F. 24
2014 S&M A.T.F. 24
The Green Bastard
Just your run of the mill S&M ATF 24. Decided to only go with front brakes on this one. So far it seems fun.
S&M ATF 24 frame. S&M Perfect 10 bars. Sunday 24.1 forks w/990 mounts. Odyssey Thunderbolt cranks. Odyssey headset. Odyssey PC LE pedals. Stolen Cartwheel 25t sprocket. Stolen Joint HP tire(front) S&M Trackmark HP tire(rear). Stolen Kushion seat, Shadow chain, S&M Redneck XLT stem Odyssey Hoops and hubs, Kink Street 2 pegs... etc. I also chopped about 3/4" off each side of the bars. 30" was a tad too wide for my tastes.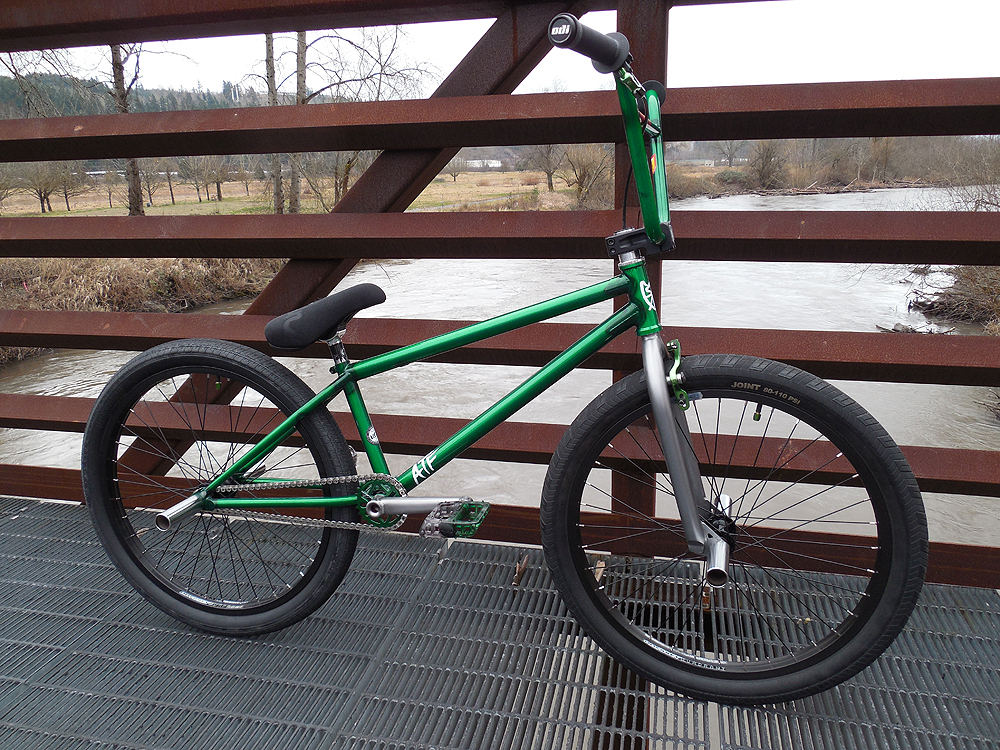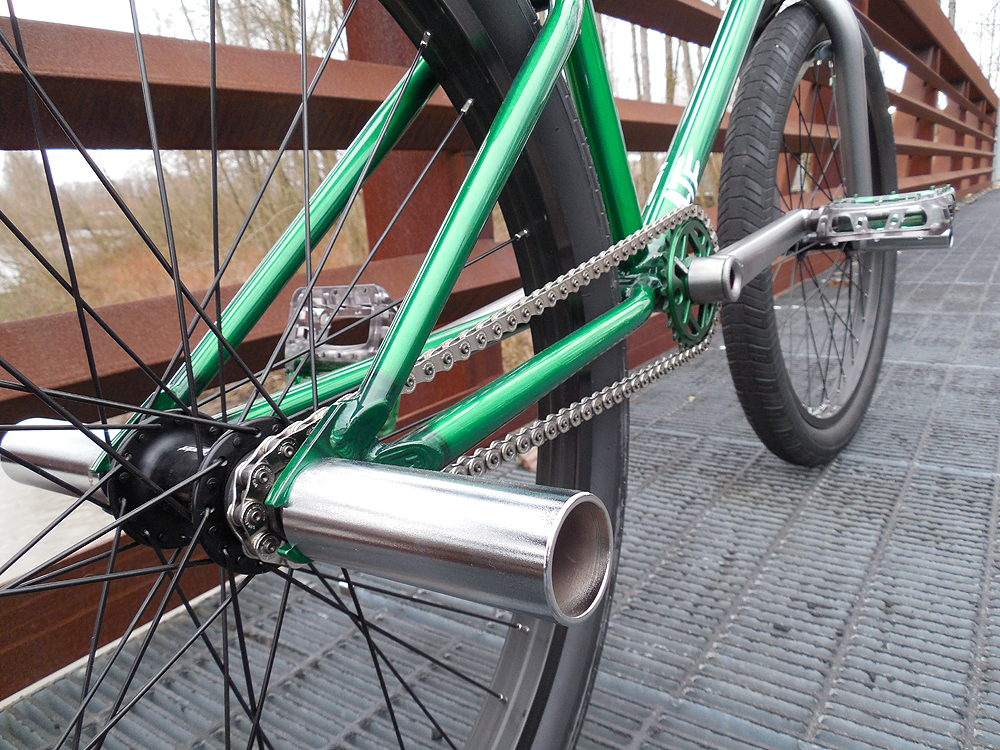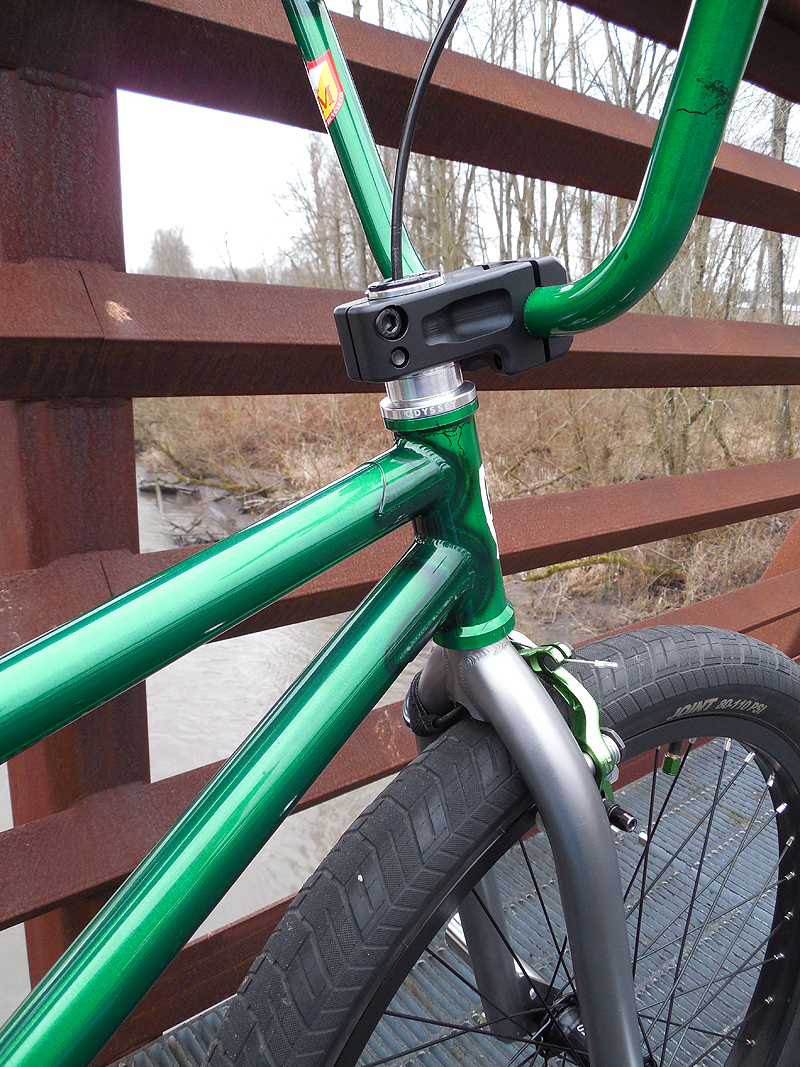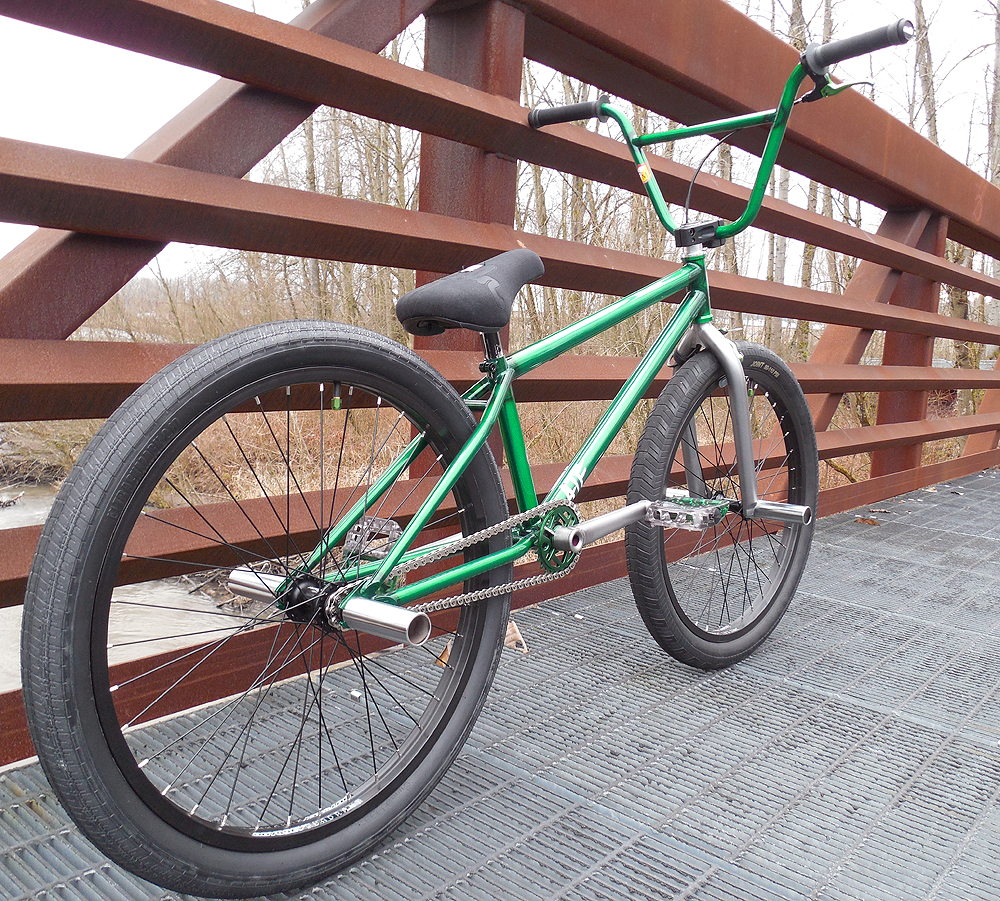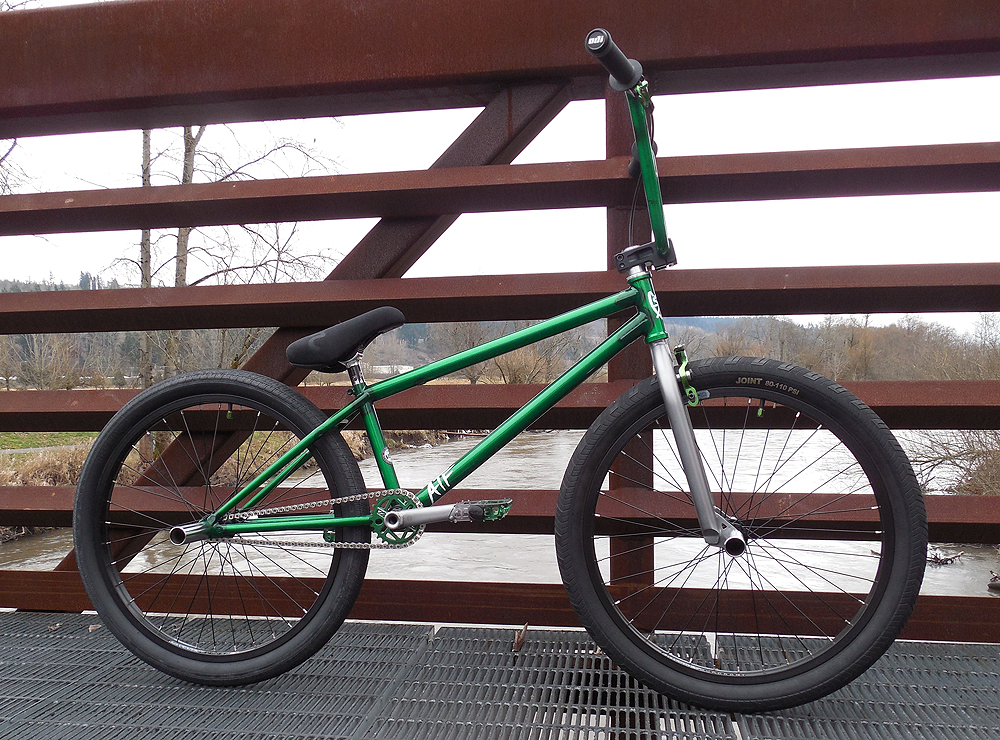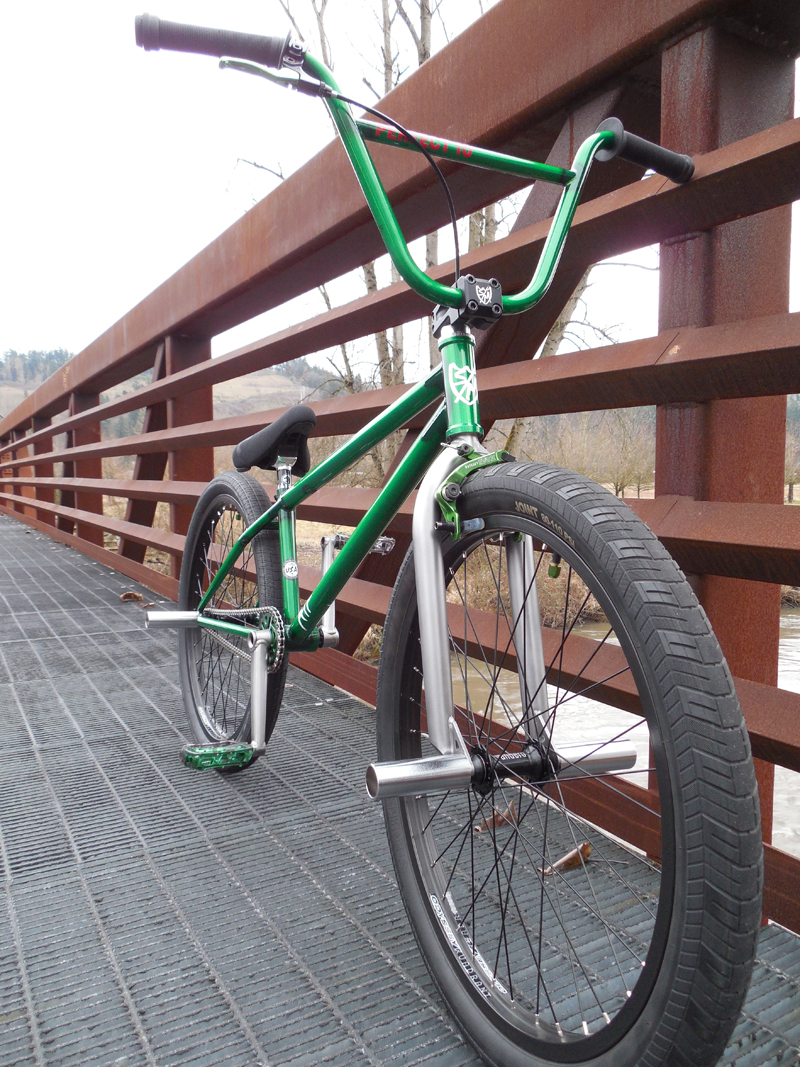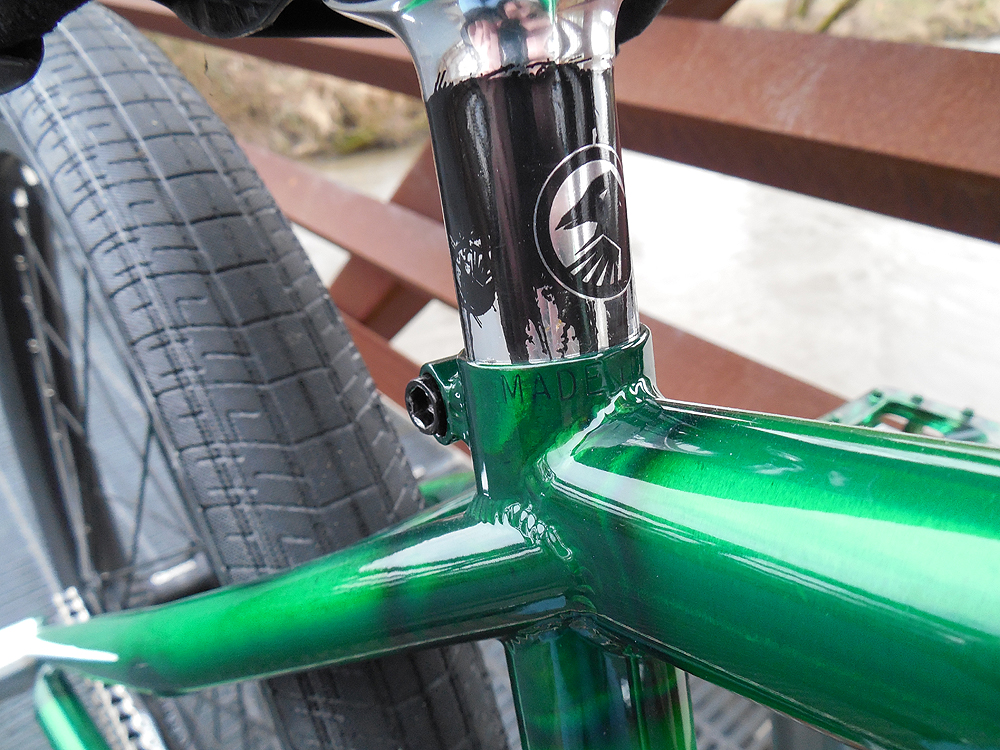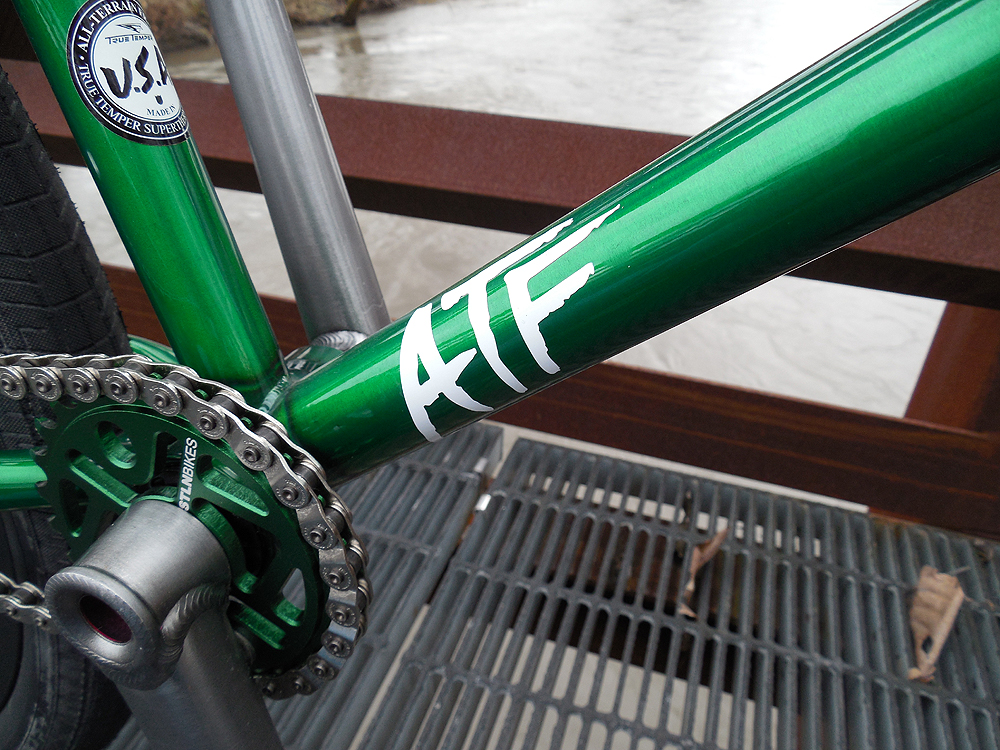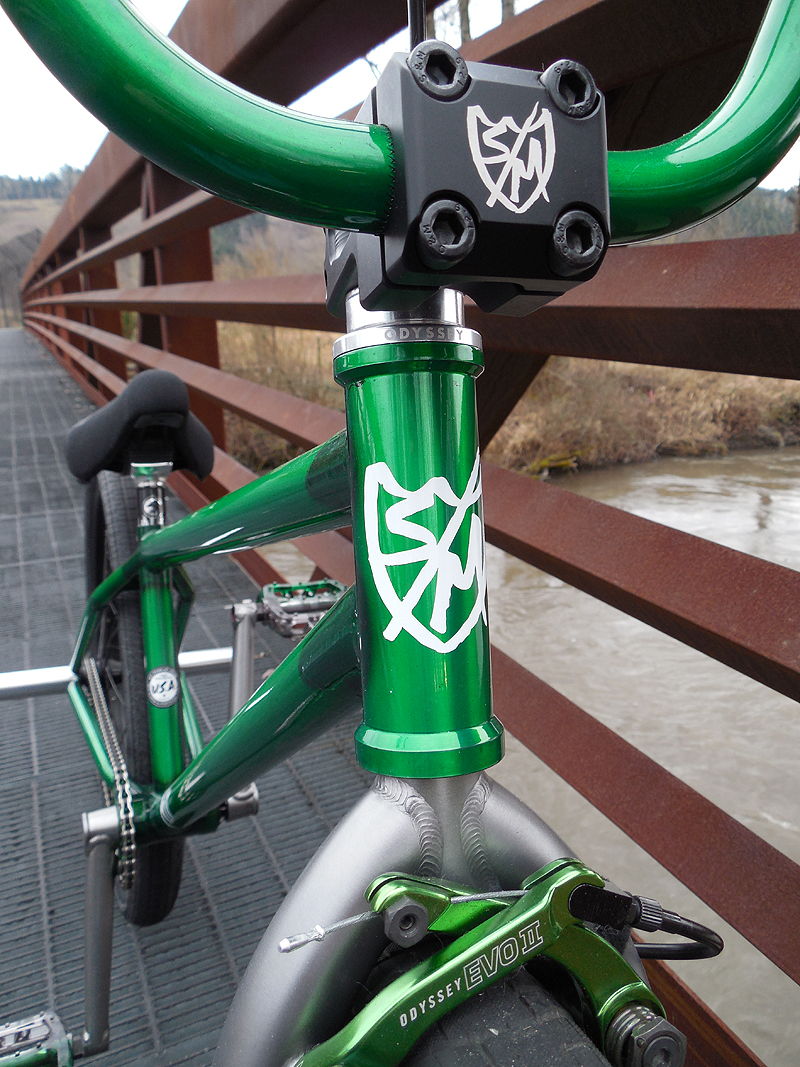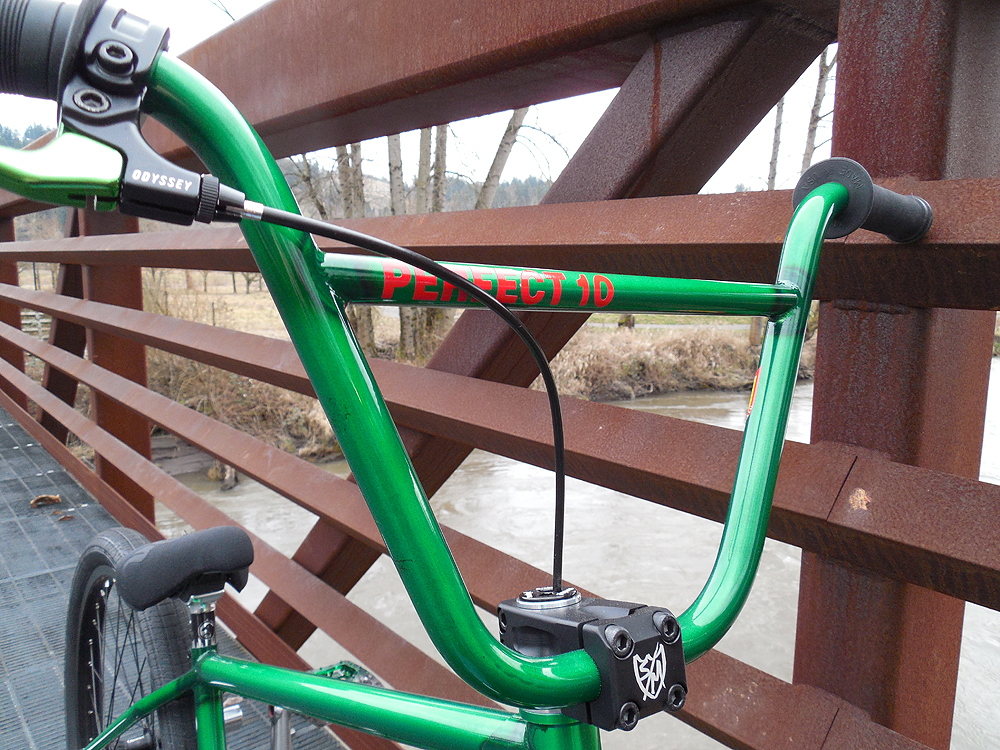 Last edited by DonBot (2015-01-27 8:24pm)
Pro Member

From: Phoenix, AZ
Signed up: 2009-06-05

Offline
Re: 2014 S&M A.T.F. 24
I'm digging the green/blue together.
Owner/Curator

Yes, I started this site!

From: NE Portland, OR 97212 USA
Signed up: 2005-10-15
Website

Offline
Re: 2014 S&M A.T.F. 24
Great bike, fantastic pictures!! thanks for sharing.
I would lose the blue myself, either black, silver or maybe even gold..
I have some perfect 10's on my 24" Haro, and love the way they feel..
Re: 2014 S&M A.T.F. 24
Thanks, guys. Yeah, I'm sure over the winter I'll be trying out a plethora of different parts on it since it will be raining until May.
I'm liking the gold idea!
Pro Member

44T Prince Regent

From: Chicago IL
Signed up: 2008-06-10

Offline
Re: 2014 S&M A.T.F. 24
Green, black and chrome then it would be the baddest ATF 24!
---
Old-Mid-New School it's ALL COOL... Racing- 80's, idle-90's, now just a Cruzin' olde dude on a sweet ride.
If you see smoke by the tail gate you found Grillie G's BBQ-we will feed you.
Soon to be legendary Factory Chicago 44T Skunk Werks Support Rider & fellow OGOAR-Swap Dweller
In search of JMC serial #'s DY8479 & 84C8855.....
Wanted: Better paying job in order to further support BMX habit ....
Re: 2014 S&M A.T.F. 24
Dan's was blowing out the Odyssey EVO II's in hunter green for $35 and with an auto discount they came out to about $31.50 so I snagged one and a matching lever. We'll see how well it matches.
Got a black stem lying around and might run down to the local bike shop and see if they have a black or polished chainwheel for this thing.
Re: 2014 S&M A.T.F. 24
Added the green odyssey stuff and a black stem. And yeah, I'm keeping the fork un-cut for now so I put a pile-o-spacers on.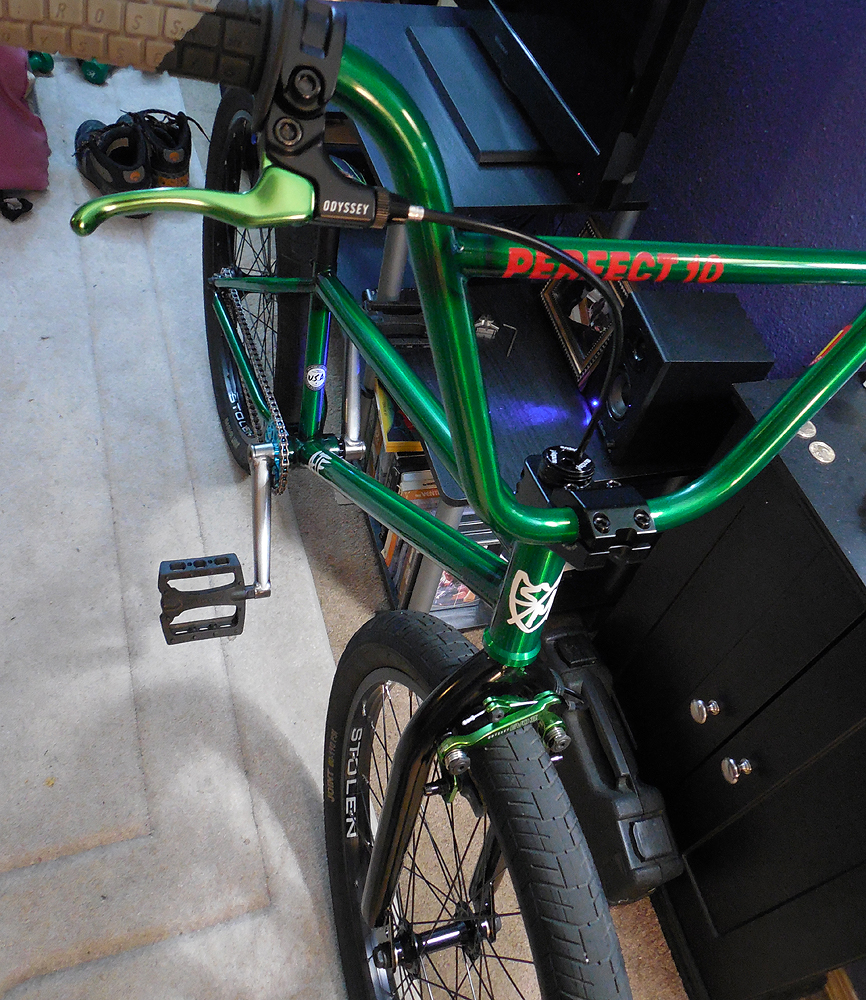 Pro Member

Pot(tery) Barn CEO

From: Oakland, ca
Signed up: 2013-05-25

Offline
Re: 2014 S&M A.T.F. 24
i'd go with a black sprocket over a polished, would finish off the look very nicely imo
Last edited by 4130_stoner (2014-11-08 8:23pm)
---
riding 20''s, and smoking herb for as long as i can remember.....damn short term memory loss!
Cheap girls are like cheap bike parts. Both will send you to see the doctor.-77Rider
Re: 2014 S&M A.T.F. 24
More black stuff added. S&M Redneck XLT stem and a black Redline Device chain wheel. Got a silver half-link chain on the way too.
Also added a set of the S&M Trackmark 24 x 2.1 tires. The Stolen Joints were just a touch to fat for the back end of this thing.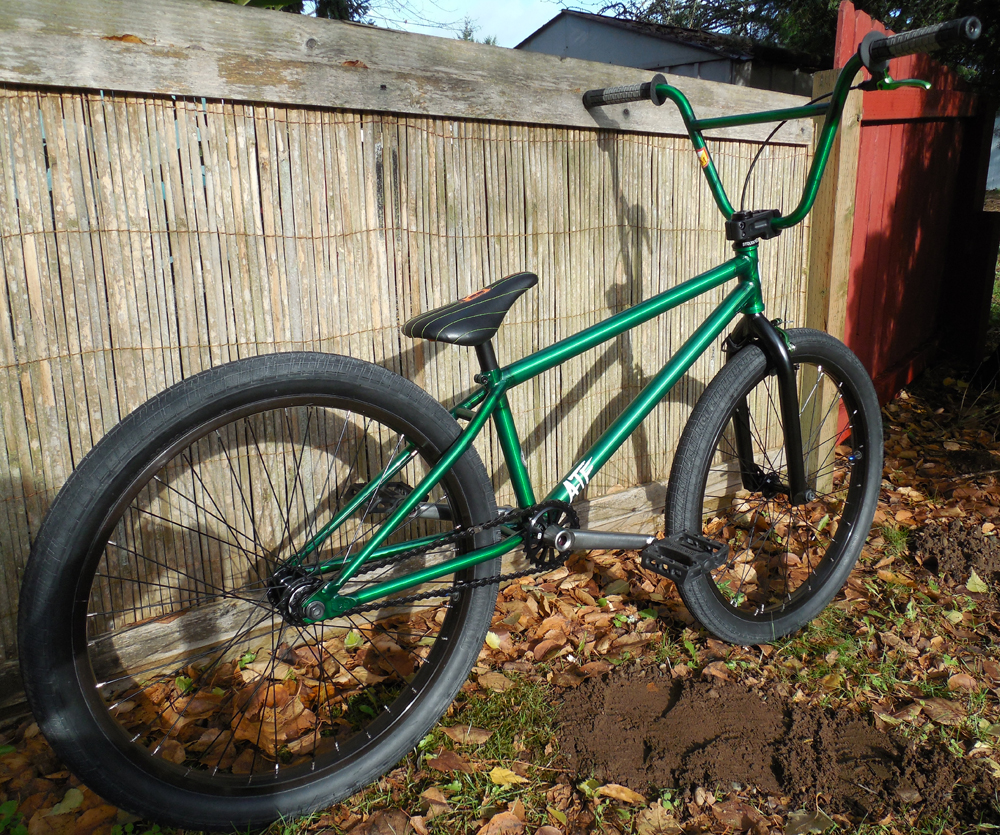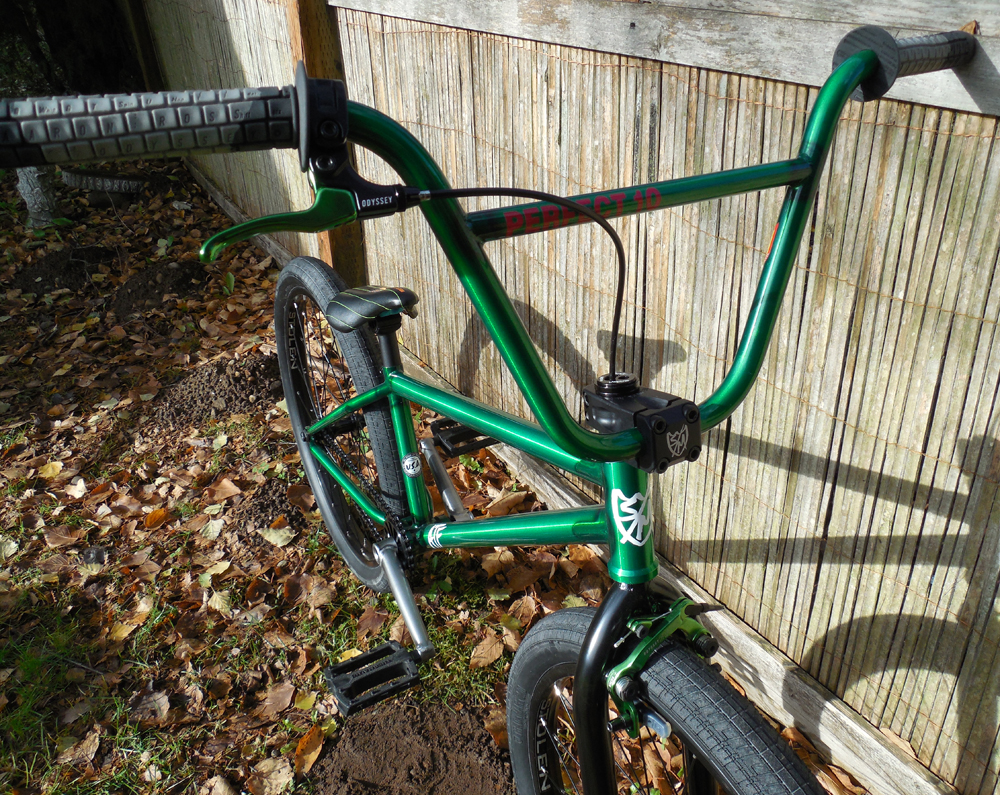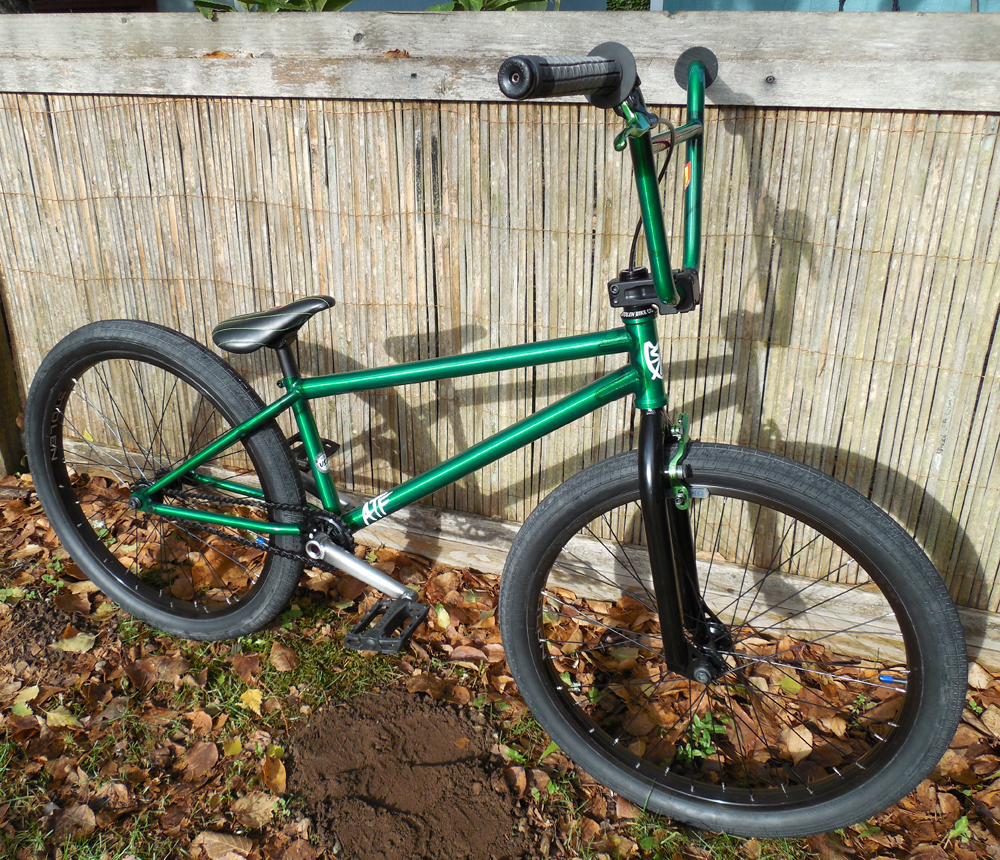 Last edited by DonBot (2014-11-23 1:23pm)
Re: 2014 S&M A.T.F. 24
Updated the OG post with new pics and stuff.
Museum Addict
From: Berkeley California
Signed up: 2008-07-20

Offline