1983 Skyway T/A
1983 Skyway T/A
1983 Skyway T/A
Survivor   SOLD
Picked this up from a really nice guy who used to race it bitd. Skyway T/A F/F Imitation CW bars Sumo rims/suzue hubs Tourney crank Frame is in great shape forks have a couple little rust spots.
Re: 1983 Skyway T/A
Disassemble, cleaned up the chrome and added new stickers. Almost have all the parts to start rebuilding.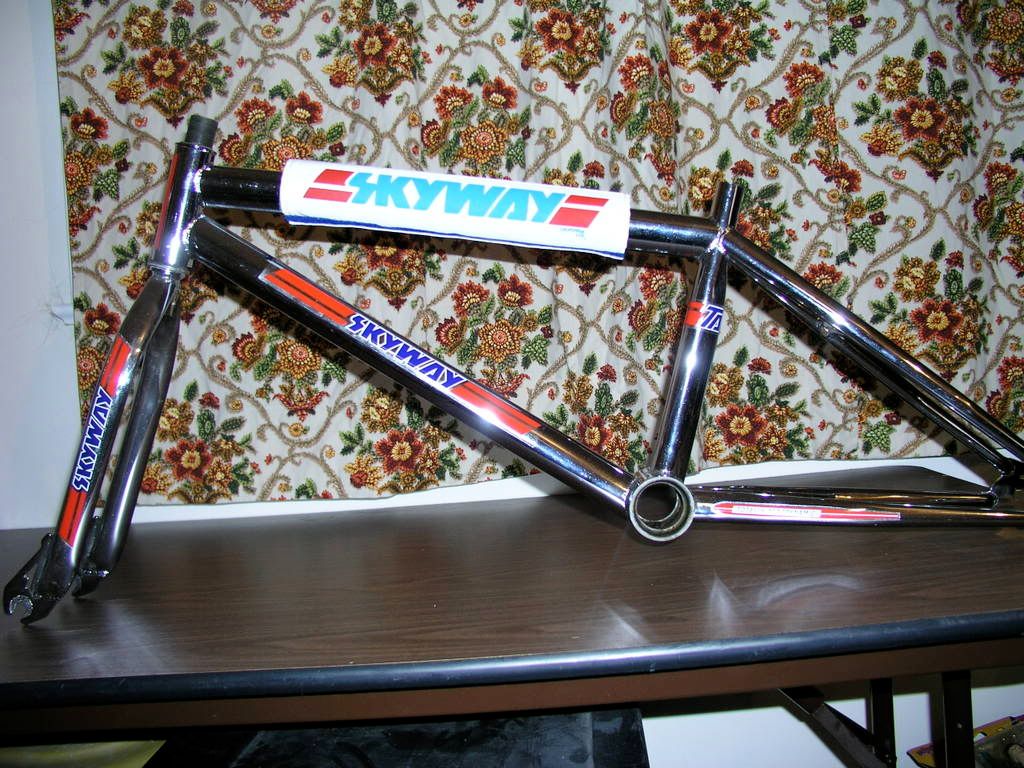 Re: 1983 Skyway T/A
GT20"rollin wrote:

NICE!! Post pics when your done.. Im trying to figure out the diferance between TA,TA XL.Top tube?
TT size T/A 18.5 T/A XL 19.5
Last edited by LP70 (2008-04-14 9:49am)
Admin

Don't Be a Wussy!

From: Lebanon Oregon
Signed up: 2007-07-02
Website

Offline
Re: 1983 Skyway T/A
I like the mis-match color tire setup
---
hobbes1278@gmail.com
Akisu Auburn Blue Max DB Dyno ELF FA General GT Haro Hawk Hutch JMC Mongoose National Pro Redline Robinson Roger DeCoster Schwinn SE Skyway WTP