1985 Redline RL-20II
SOLD ...
RE serial 1985 -- pretty sure it DOES NOT have the original paint and decals. The stem and handlebars were powdered by Chip several years ago and are a slightly different shade than the frame, which I purchased on eBay UK in 2015.
So this is pretty obvious, but she is a total show bike -- I've installed dated (87) cables but I don't want to tension the brake pads or install a chain to make sure I don't do something stupid and mar the minty Fred Blood Zs (which Caleb laced to sealed white Suzue hubs). The Panaracers still have their release powder to boot! Also I'm not sure if he's on the site any more, but Ludlow sold me the polished 880s and they look amazing. L -- if you're still alive drop a line some time!
Finally I also mocked her up with Super Pros and another set of Panaracers ... enjoy!
-----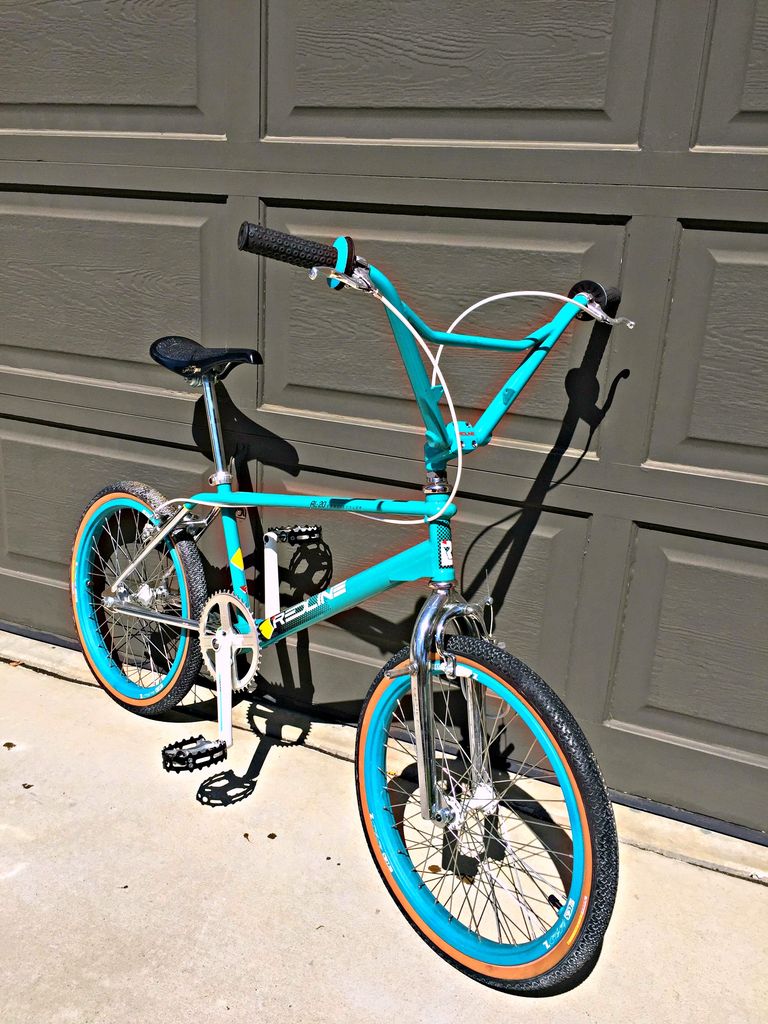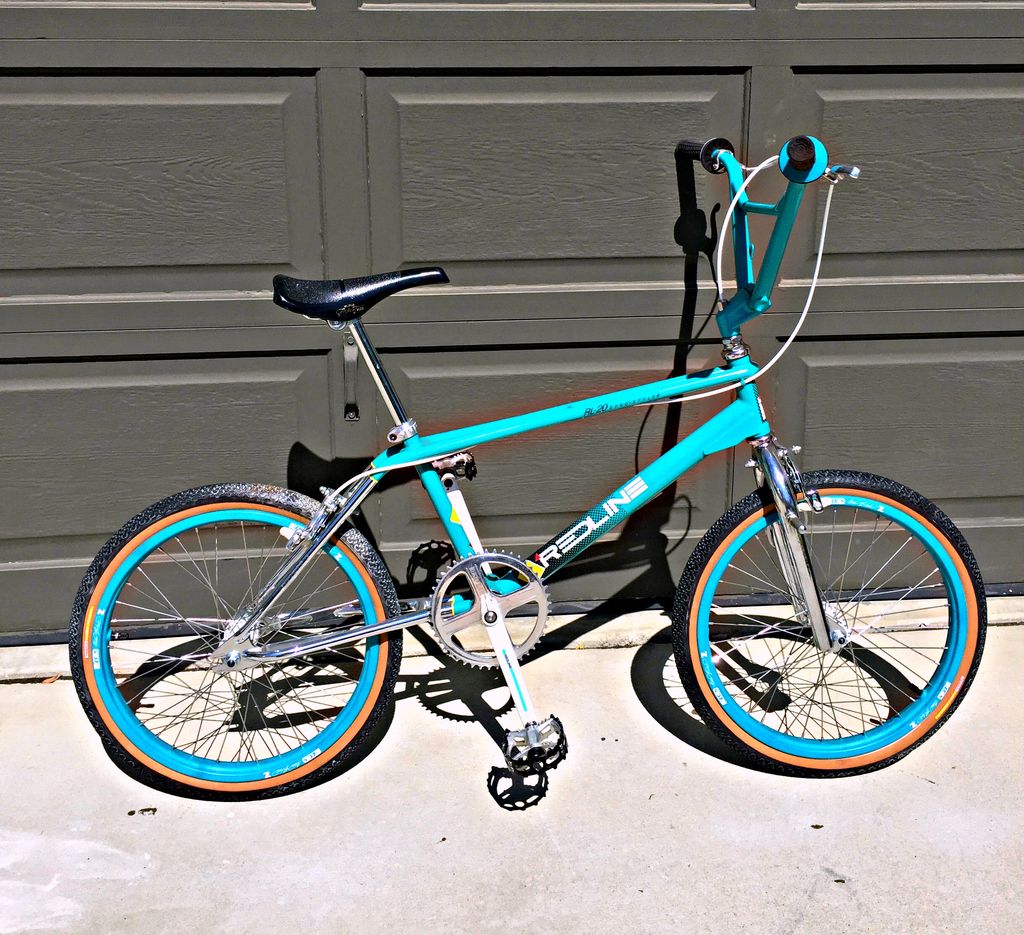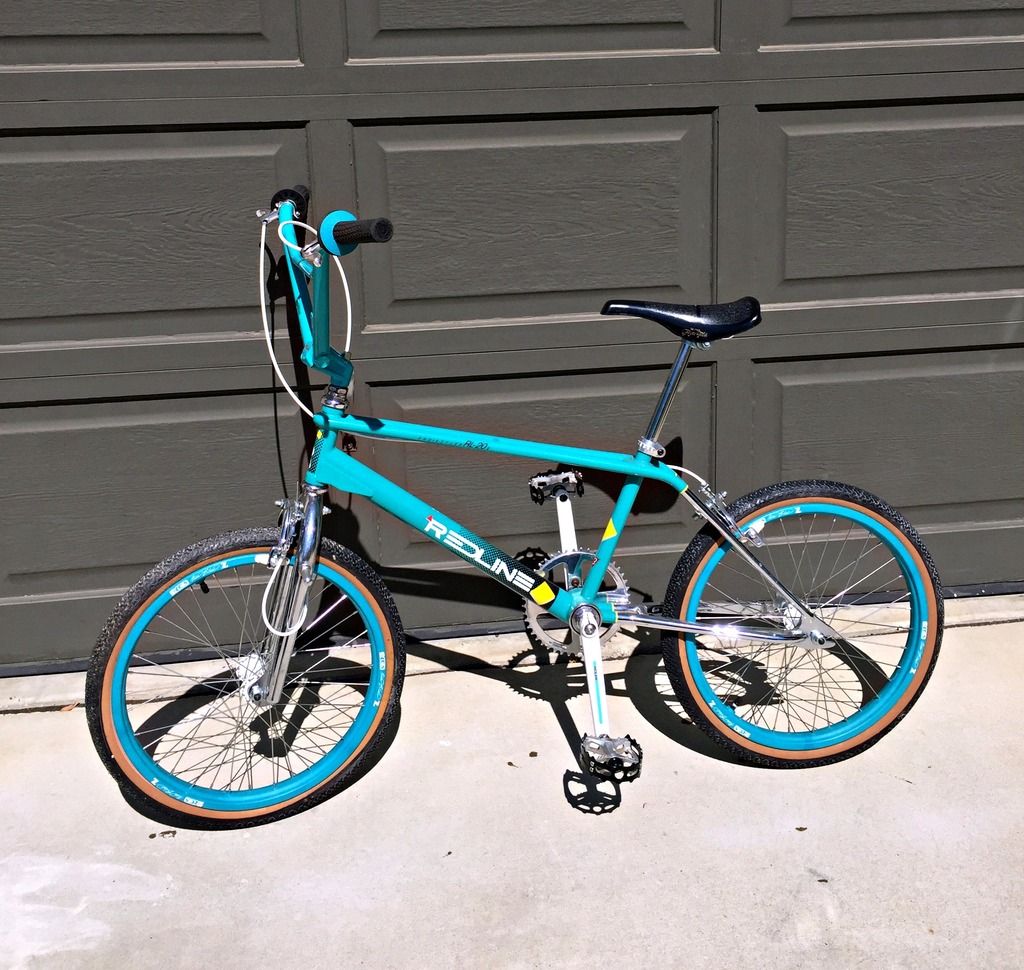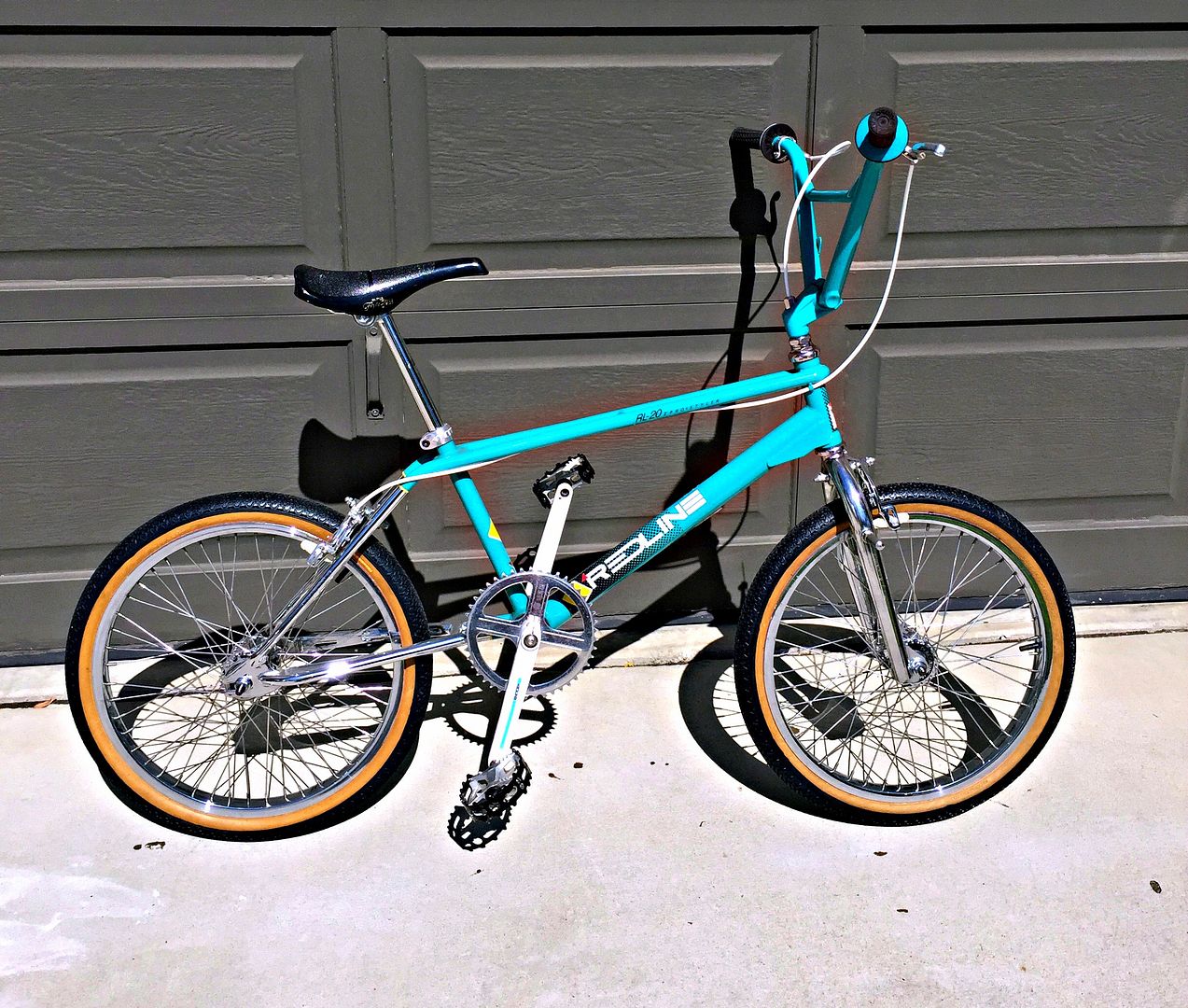 Submitted by Black_and_Blue